Towards a strategic investment plan for the South East
To turn our transport strategy from vision to reality, we're working with partners and stakeholders across the region to determine what the South East's priority transport schemes, initiatives and policies should be.
We're doing this through a series of area studies. Each study will investigate the issues, challenges and opportunities identified in our transport strategy in more detail and, ultimately, identify a shortlist of interventions to make life better for people, for businesses and for the environment.
The outcomes of these studies will form the basis of our strategic investment plan – a blueprint for investment which we want to deliver with government and national bodies like Network Rail and Highways England.
---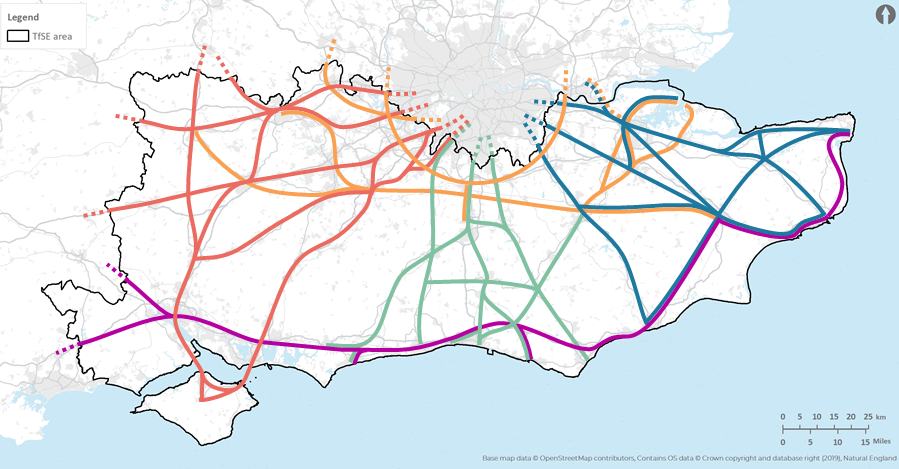 Corridors of opportunity
The five area study geographies are based around the most important economic corridors in our region. These corridors connect our biggest towns and cities and international gateways and are where the greatest opportunities for sustainable economic growth exist.
Outer orbital
Inner orbital
South Central radial
South West radial
South East radial
Outer orbital
The outer orbital area encompasses the strategic corridors that follow the coastline from the New Forest in Hampshire towards East Kent.
This area serves some of the largest and most dynamic conurbations in the South East. It also boasts one of the most diverse landscapes in southern England, including two National Parks. This area also faces challenges in terms of deprivation in some coastal communities – many of which are served by poor transport connectivity.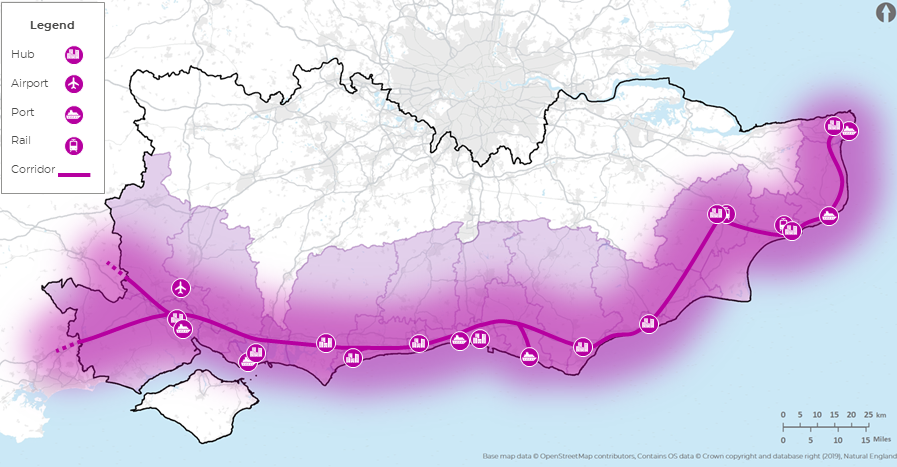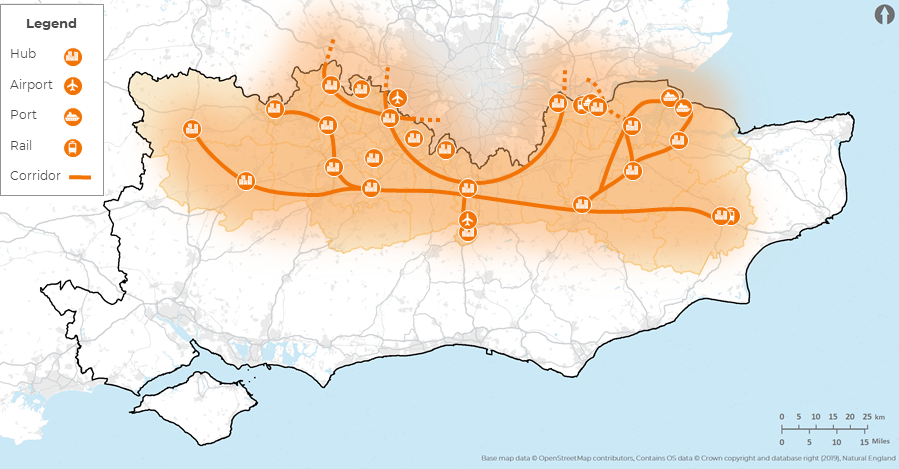 Inner orbital
The inner orbital area includes strategic cross-regional routes around the southern outskirts of London.
The area includes the M25, the most congested highway corridor in the South East, plus Heathrow Airport, Medway Ports and Thamesport.
South Central radial
The South Central radial area focuses on the London to Brighton corridor, which serves the Greater Brighton conurbation and the UK's second busiest airport at Gatwick along with the ports of Newhaven and Shoreham.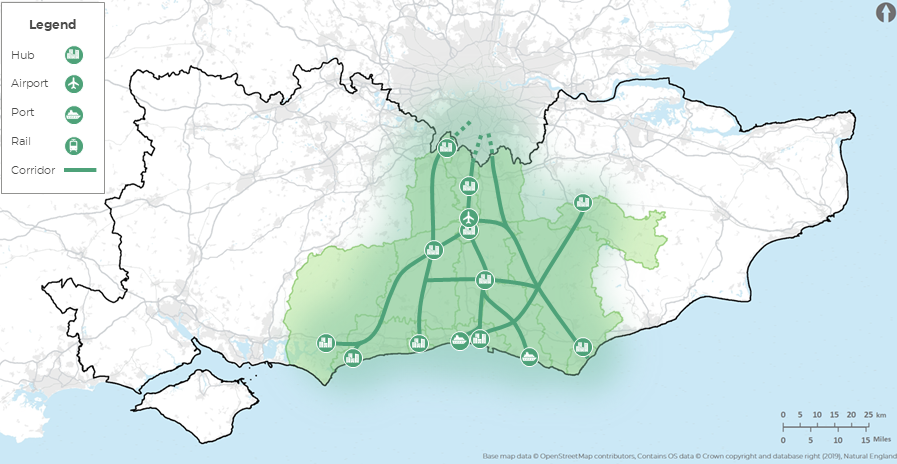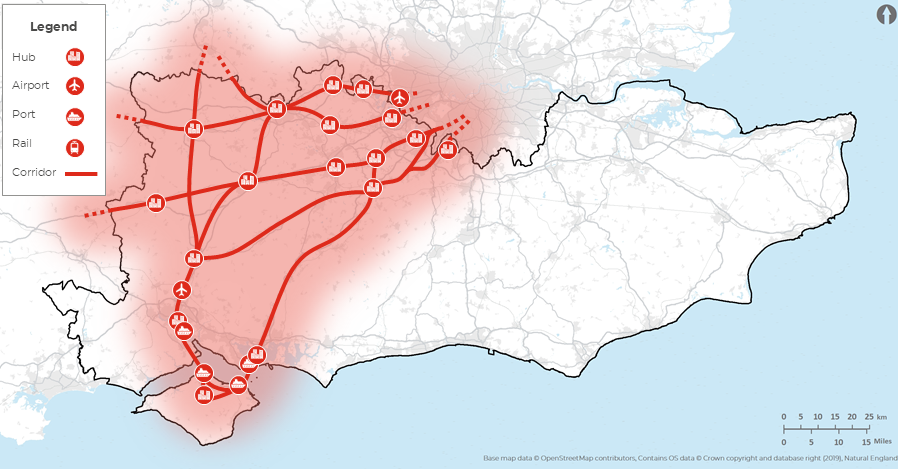 South West radial
The South West radial area incorporates the M4, M3 and A3, as well parts of the Great Western Railway and South Western Railway networks.
The study area covers the largest built-up area in the South East (south Hampshire) and international gateways at Heathrow, Southampton and Portsmouth.
South East radial
The South East radial area covers the radial corridors connecting the Channel Tunnel and Port of Dover to London, as well as serving Kent, Medway and Hastings in East Sussex.