Delivering our Strategic Investment Plan
Our Delivery Action Plan
The Delivery Action Plan is the next step following the publication of our Strategic Investment Plan.

Aims

The Delivery Action Plan identifies the interventions on which progress will likely be made in the next three years. For these schemes the plan identifies who will lead the work and how TfSE can support.

Method

We have conducted extensive engagement with our delivery partners including all local transport authorities in the TfSE area as well as National Highways and Network Rail. Through this engagement a database of plans for development and delivery of each intervention within the TfSE Strategic Investment Plan has been compiled.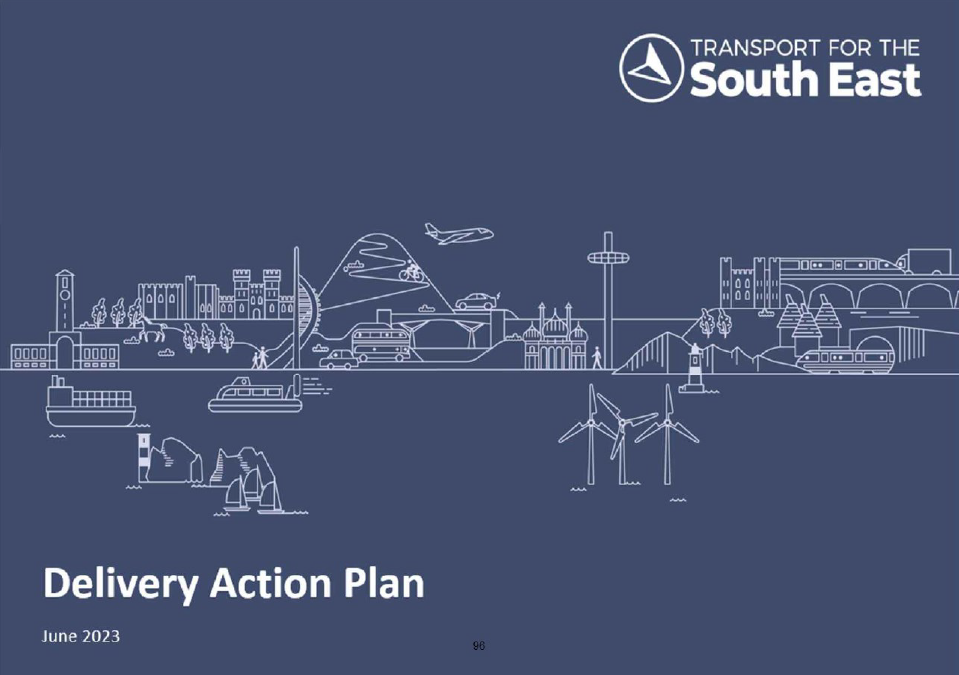 Story Map
We are very happy to introduce our Story Map! The facility brings to life our Strategic Investment Plan and Delivery Action Plan. It enables you to easily search for any intervention displayed in the SIP.
Our new interactive tool enables you to search for schemes within your area and discover the benefits throughout the Solent and Sussex Coast, London to Sussex Coast, Wessex Thames, and Kent, Medway and East Sussex areas. The map displays all 292 transport interventions from the SIP.
Read more about specific conurbations in the south east region and their corridors
Over the last three years, a vast amount of time went into working with our partners and stakeholders across the region to figure out where investment was needed to deliver our Transport Strategy vision.

As we put our Strategic Investment Plan into action, the Story Map will help show exactly which interventions are being delivered in each area. The map is a useful tool for anyone that needs to find that information quickly."


Transport for the South East's Chair, Councillor Keith Glazier
Policy Position Statements
Transport for the South East has worked closely with consultants, Steer, to produce Policy Position Statements which will talk about the actions needed to deliver the global policy interventions in the SIP in more detail.