Strategic Investment Plan
Investing in transport to build a better future
We are delighted to introduce our Strategic Investment Plan (SIP) for south east England. This plan provides a framework for investment in strategic transport infrastructure, services, and regulatory interventions from now to 2050.
This is our Strategic Investment Plan.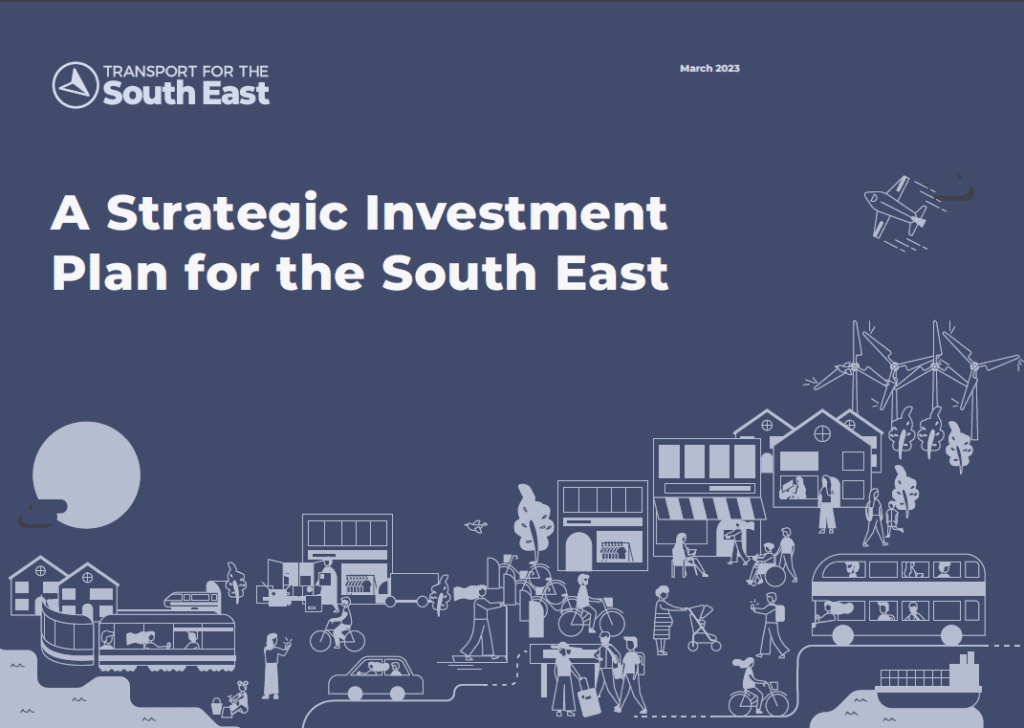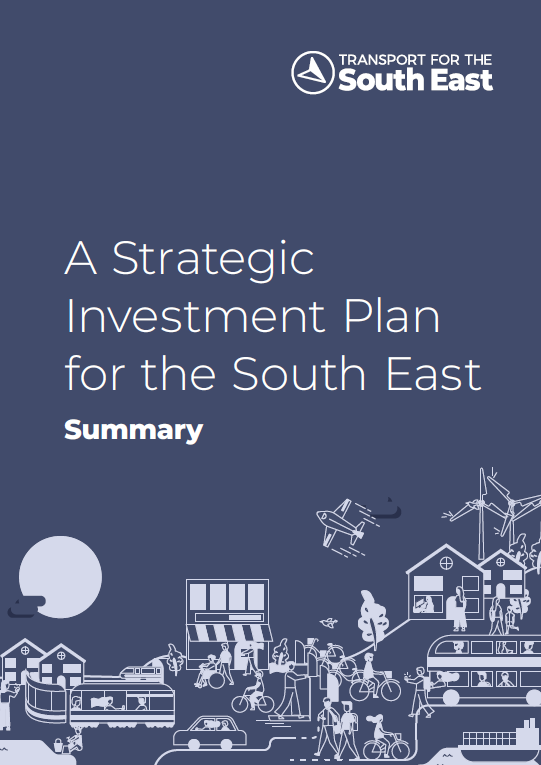 This plan is the culmination of five years of technical work, stakeholder engagement and institutional development. It is underpinned by a credible, evidence based technical programme.

Read the documents that constitute the robust Evidence Base that has informed the development of this plan.
Investing in our shared future
Developed in partnership with our 16 Local Transport Authority partners, our Strategic Investment Plan builds on our transport strategy and brings together previously published work including area and thematic studies to present an investment plan which aims to boost the economy and make life better for people, for business and for the environment.

With input from local authorities across the region, government, Network Rail, National Highways and other key stakeholders, this investment plan is one that has truly been developed by the South East, for the South East.

Collectively we know a better transport network can affect profound change – connecting people with jobs and training, helping businesses reach markets, bringing family and friends closer together. It can unlock new housing and jobs and help cut carbon emissions. That's why investing in transport is not an end in itself. It is an investment in people, in business, in our environment and our shared future.
This evidence based investment is a once in a generation opportunity to set out a sustainable transport network that recognises the importance of major transport corridors across the south east. Corridors that are fundamental to our economy and our communities.

This plan is the result of five years of partnership working, it truly is a plan developed by the south east, for the south east.

We have submitted the plan to the Secretary of State for the Department for Transport with a request for it to be considered as future investment decisions are made.

"We could not be more grateful for the insight, support and challenge shown by our partners, and the Department for Transport in the development of this plan."

Councillor Keith Glazier, Chair of Transport for the South East