As we look towards 2021 and a return – we hope – to something resembling normality, it's important to reflect on what our partnership has been able to achieve in such difficult circumstances.
We've learned this year of the huge potential to do things differently; how we live, how we work and how we travel. Our challenge is to make sure we capture the positives in our plans for the future and ensure our region recovers and grows in a way that is better for people, better for business and better for the environment.
JANUARY: Our transport strategy public consultation closes
We started the year with an end of sorts, as the three-month public consultation on our draft transport strategy concluded.
More than 3,500 people, businesses, campaign groups and other organisations took the opportunity to have their say and help shape our vision for the South East in 2050.
We were delighted with the level of engagement in the consultation process and the strong support for the vision at the heart of our strategy.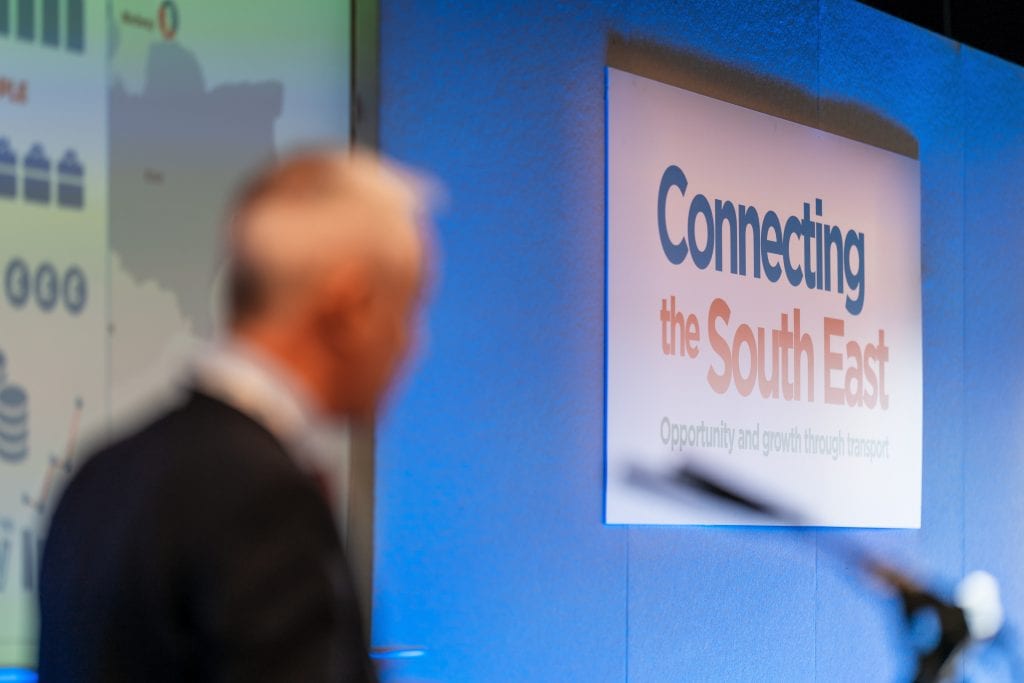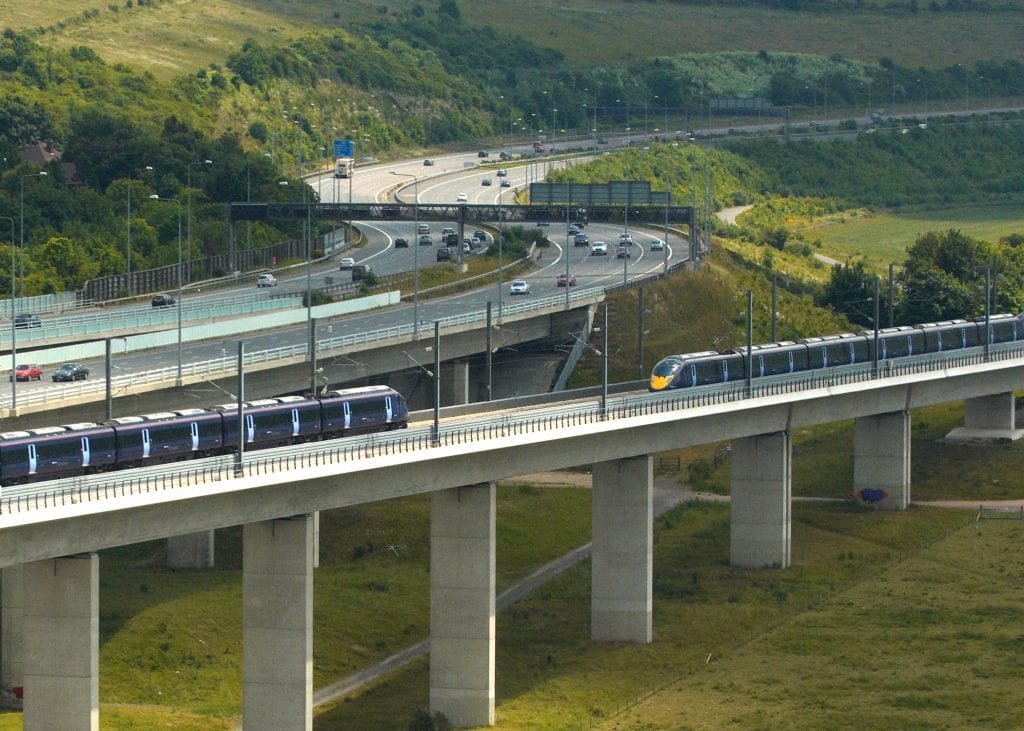 MARCH: Budget boost for priority highways improvements
In March, we wrote an open letter to the Chancellor of the Exchequer calling for investment in the South East to support sustainable economic growth here and help levelling up across the UK.
The publication of the Roads Investment Strategy for 2020-2025 (RIS2) included a dozen schemes from across the region, with four committed for construction and a further eight 'pipeline' schemes to be developed for the next five-year funding period.
Also announced in the Budget was £1bn of measures to support green transport solutions, including funding for an expanded electric vehicle charge network and financial support for people and businesses purchasing new electric vehicles.
March ended amid global concern about the spread of Covid-19 and a sharp rise in cases here in the UK…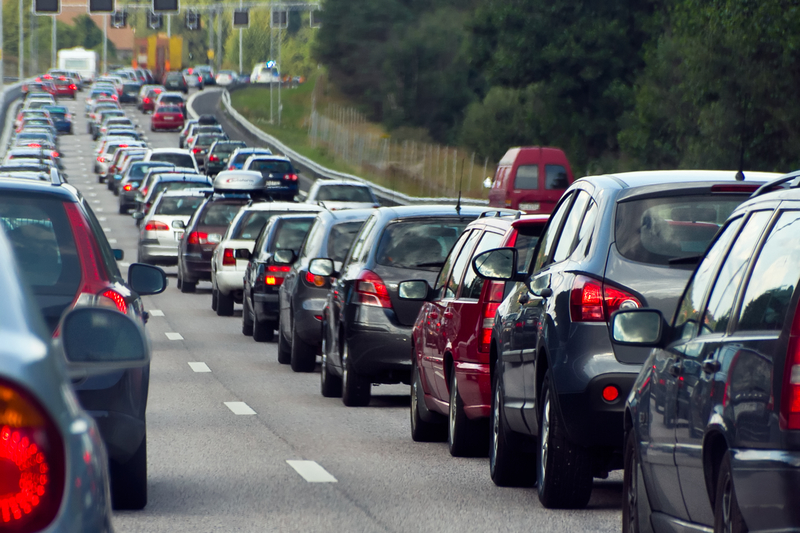 APRIL: TfSE goes WFH
Like many organisations, we had to quickly make the switch to fully remote working by the start of April as employees were urged to work from home wherever possible.
We held our quarterly Transport Forum meeting online for the first time, with more than 40 stakeholders from across the region coming together to discuss a range of subjects including our amended transport strategy.
A couple of weeks later, our Partnership Board met virtually via video conference, approving the amended transport strategy to go to our constituent authorities for their formal consent.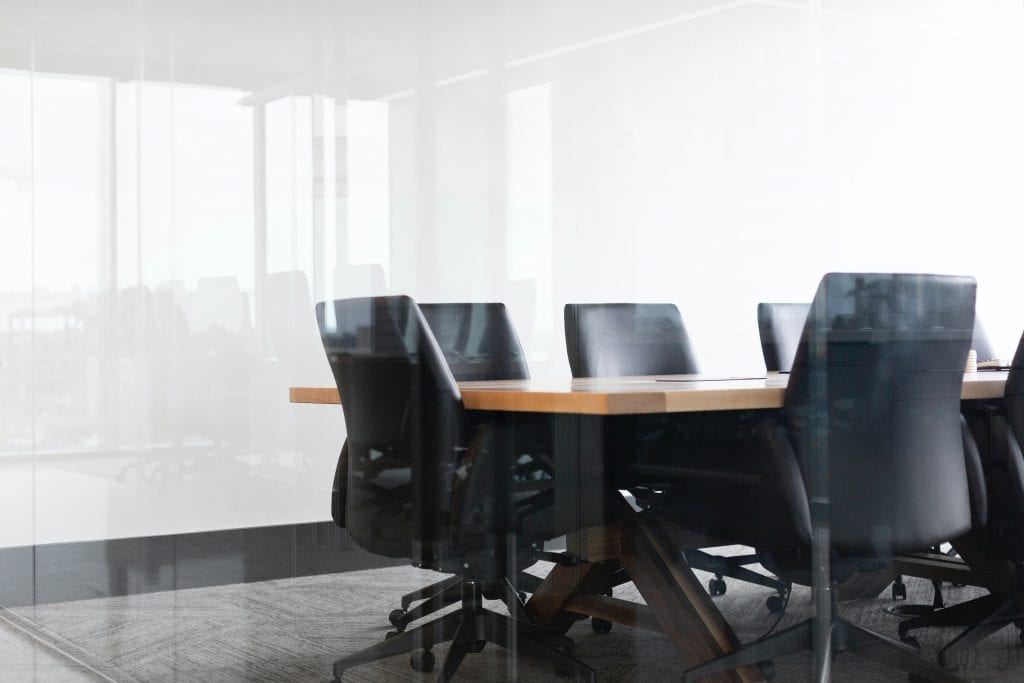 MAY: We publish our Annual Report and Business Plan
In May, we published our Annual Report 2019-20 which set out our achievements over the last financial year and provides clarity on our income and spending.
Our Business Plan 2020-21 outlined our priorities for the next 12 months as we continued to work towards a strategic investment plan for the South East. These included the commissioning of a series of area studies to determine the priority transport schemes, initiatives and policies for each part of our region, plus thematic studies looking at future mobility and freight, logistics and international gateways.
We also welcomed the acceleration of £250m of government funding to help local authorities fund pop-up bike lanes, wider pavements and cycle and bus-only routes in the face of Covid-19 restrictions.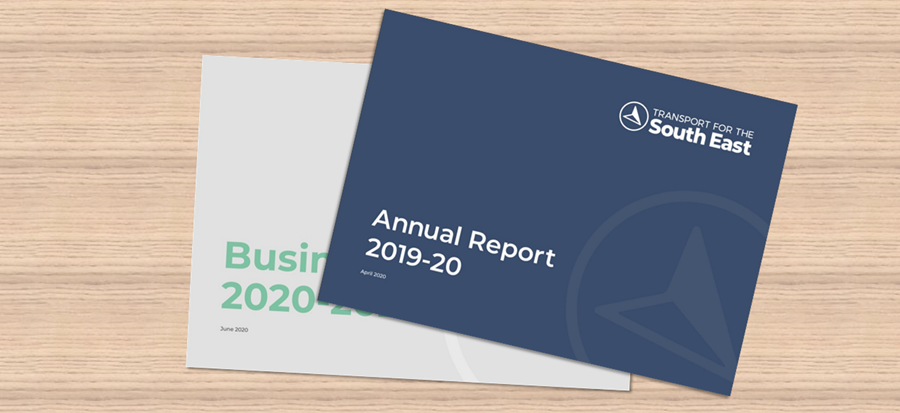 JUNE: Our future mobility strategy kicks off
In June, we started work on a future mobility strategy and action plan for the South East.
The strategy will set out how people and businesses in the South East can benefit from new and emerging transport technologies – that's everything from alternative fuels and e-scooters to 'mobility as a service' and shared vehicle ownership schemes.
We're looking at how new mobility interventions can add to rather than detract from walking, cycling and other sustainable solution and reduce the use of single-occupancy vehicles. Also how freight and logistics can be improved, with a focus on the key 'first mile/last mile' of journeys, and how new mobility solutions could offer opportunities across rural and suburban and urban communities.
The action plan will set out how we and our partners can harness these opportunities to support our vision for sustainable economic growth.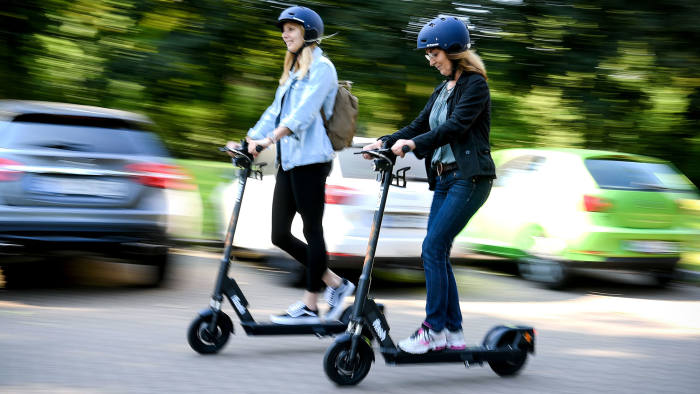 JULY: We submit our transport strategy and statutory status bid to government
Following approval by our 16 constituent authorities, the Partnership Board signed off on our thirty-year transport strategy for the South East.
It was submitted to government alongside our proposal to become a statutory sub-national transport body with the devolved powers needed to deliver the strategy.
This was a momentous occasion for our partnership and followed more than two years of work with our partners and stakeholders. But there wasn't long to bask in the moment as our work programme continued to move at pace…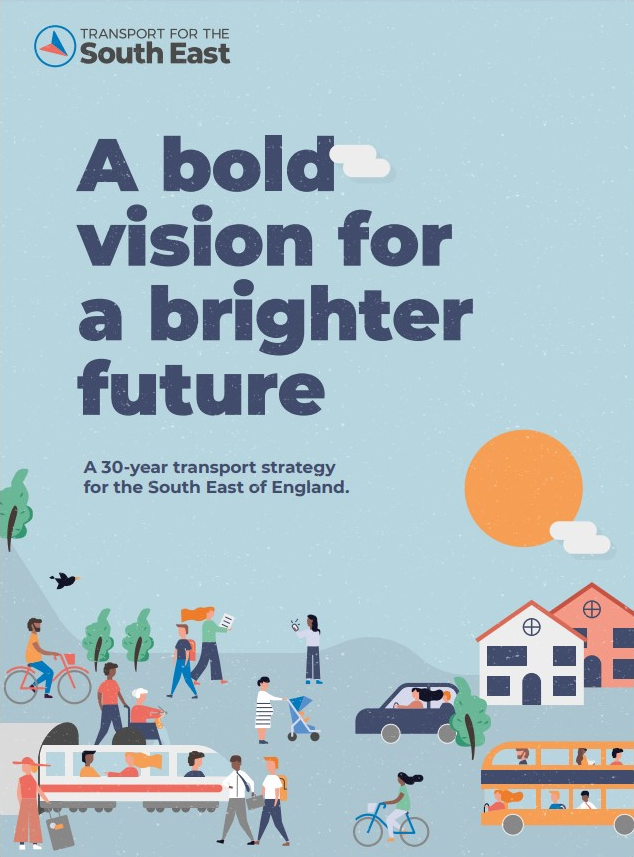 AUGUST: Our area studies programme gets underway
In August, we announced a partnership with consultants Steer, WSP and Atkins to work together on our area studies programme – the building blocks of our strategic investment plan for the South East.
Using our newly published transport strategy as a framework, each study looks in detail at different parts of the TfSE area to determine what the priority schemes, initiatives and wider policy interventions should be to deliver a sustainable future.
We're working with stakeholders across the South East – everyone from local authorities and business groups to active travel campaigners and protected landscapes – to ensure the priorities we put forward meet the needs of everyone who lives and works here.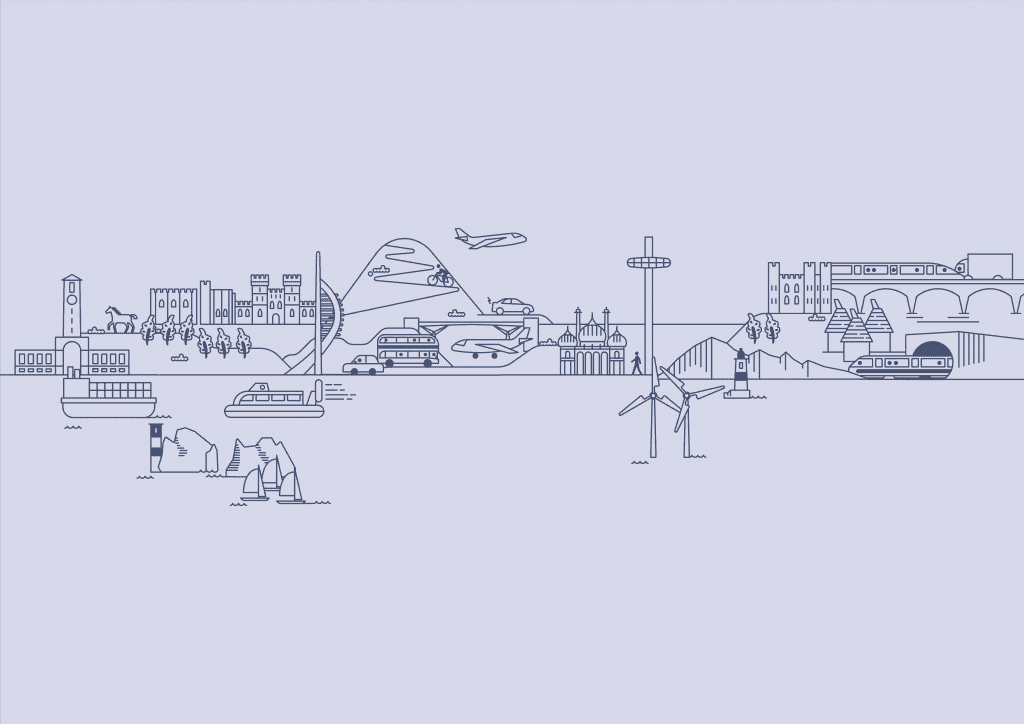 SEPTEMBER: New partnership seeks shift from road to rail in the South East
In September, we put pen to paper on a partnership agreement with Network Rail as part of a long-term plan to improve rail services, boost capacity and cut carbon emissions in the South East.
The memorandum of understanding sets out a range of common goals including better cross-regional train services, schemes to increase network capacity and new journey opportunities, shifting freight from road to rail, wider use of multi-mode smart ticketing and an end to diesel trains on the South East's railways.
"I'm really excited about the commitment we've made with our partners at TfSE as together we strive for a better and more sustainable future for everyone."

John Halsall, managing director of Network Rail Southern region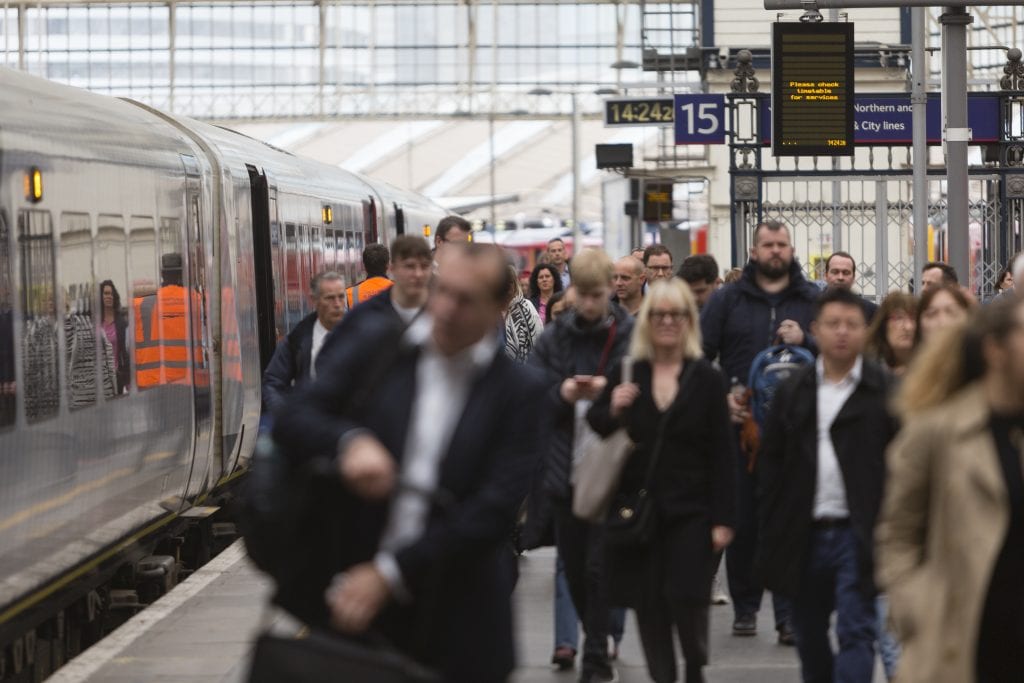 OCTOBER: Transport minister headlines our annual conference
In October, we took our annual conference online. Across two sessions we heard from some fantastic speakers, including transport minister Baroness Vere and Royal Town Planning Institute chief executive Victoria Hills alongside our chair, Cllr Keith Glazier.
The event was hosted by broadcaster and journalist Mike Pearce and also featured some really interesting panel discussions about the importance of more integrated planning for transport, housing and new jobs in our region.
NOVEMBER: DfT confirms our transport strategy will shape future policy
In November, we welcomed news from the Department for Transport that officials will have regard to our transport strategy when deciding where, when and how to invest in the South East's transport network.
This was a major development for our partnership. It means our transport strategy carries real weight and influence and will shape government decisions about investment in our region. It followed confirmation from transport secretary Grant Shapps that he would not be taking forward our bid for statutory status at this time.
Our board and our partners remain clear that getting the right tools from Government will be critical to delivering the South East's transport investment priorities. So, as we look to 2021 and beyond, we will continue to work with Government to identify the best time to put forward our case, which will further strengthen as we develop our investment plan.

DECEMBER: Three area studies up and running
By December, work was under way on three of our area studies:
the 'outer orbital' (purple), looking at coastal connectivity;
the 'inner orbital' (orange), looking at links around the edges of the capital and with other regions; and
the 'south central radial' (green) looking primarily at the London-Gatwick-south coast corridor.
Each study will take around 12 months to complete; we hope to receive funding from DfT for the remaining two area studies (the 'south west radial' and 'south east radial') in our 2021-22 financial settlement.
Once we've completed all five, we can produce our Strategic Investment Plan for the South East.